Alma - resin, sand, metal rod, marker, 80cm- 2006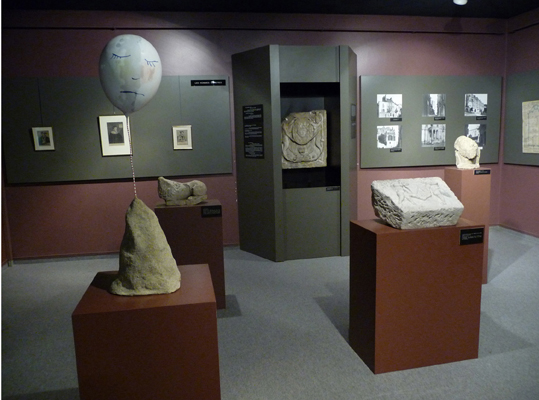 It's a sandbox, an island territory. What identity? A face (balloon, planet, egg?), Disproportionate seems to escape from this mound, but is held by a thin "string". Is it a desire to fly, a look at the world and the earth, the separation of body and mind?
This piece is part of the exhibition "perilously Yours", it was also submitted as part of the Course of Contemporary Art in Fontenay le Comte in the hall of archaeological remains of the Vendee.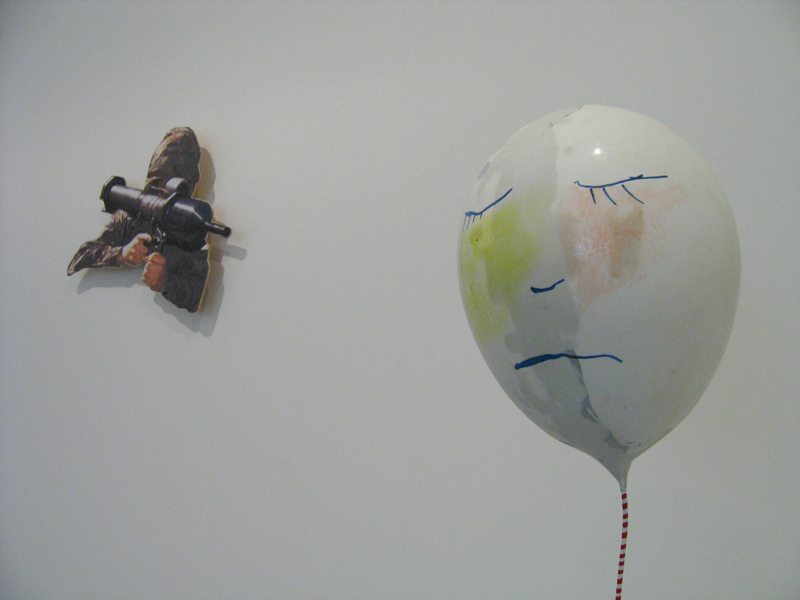 Alma - installation for the exhibition Periosly yours e at the G.M galerie, Montpellier - 2005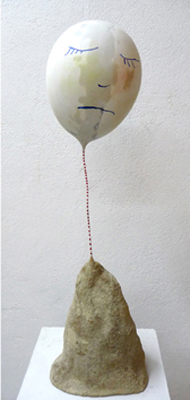 Alma - installation for the exhibition Periosly yours e at the G.M galerie, Montpellier - 2005