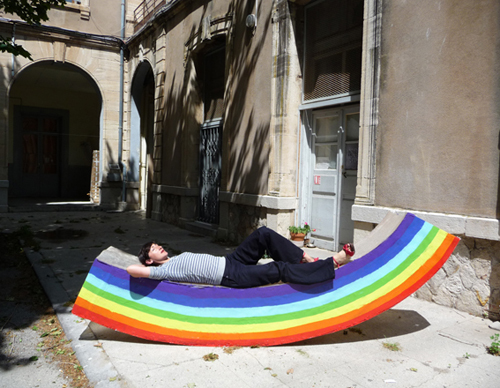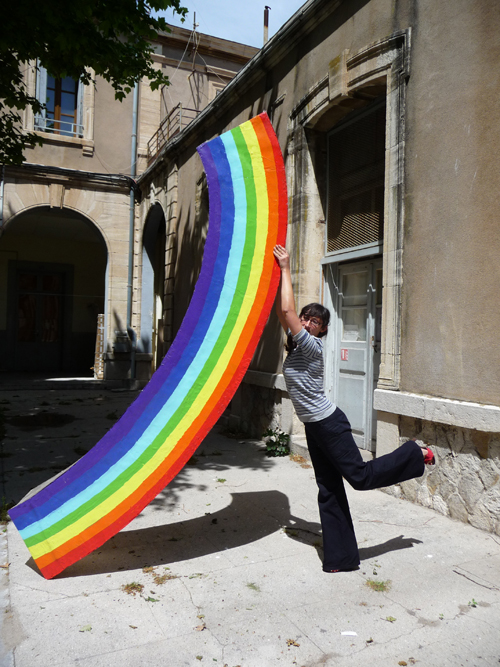 Archi-Sculpture - Sculpturein resin to play with - 2012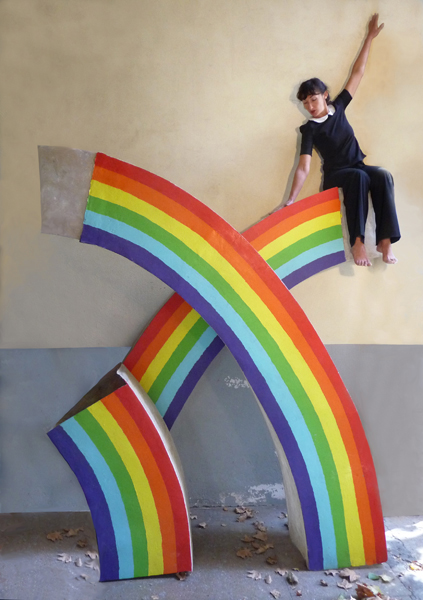 Photo/poster variable dim.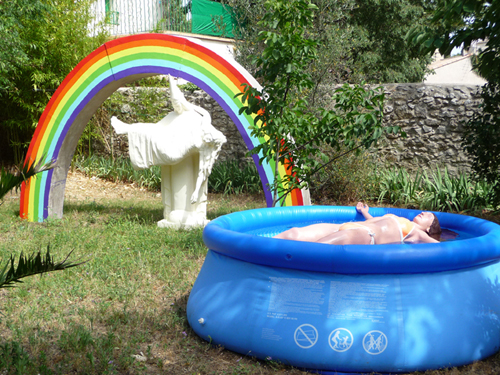 Installation in a garden, Apesanteur et couleurs - Juillet 2012
For the exhibition Public garden/Private garden in Castrie, the trio "Espace Temps Matière" composed by Tom Gareil at the vibraphone, Damien Fadat at the flut and Maxime Dupuis at the cell, play in the environment of artistic installation. For this video it's the installation of Elisa Fantozzi for a dream composition built with sculptures.