SCAFFOLD - Exhibition at the Library L'Échappée Belle, April/May 2017, Sète (FR) - Pictures Paul-Marie Grangeon
Scaffold: to make combinations in spirit - to invent - to put objects on top of one another; pile up - Prepare, combine something from elements, most often on a fragile basis.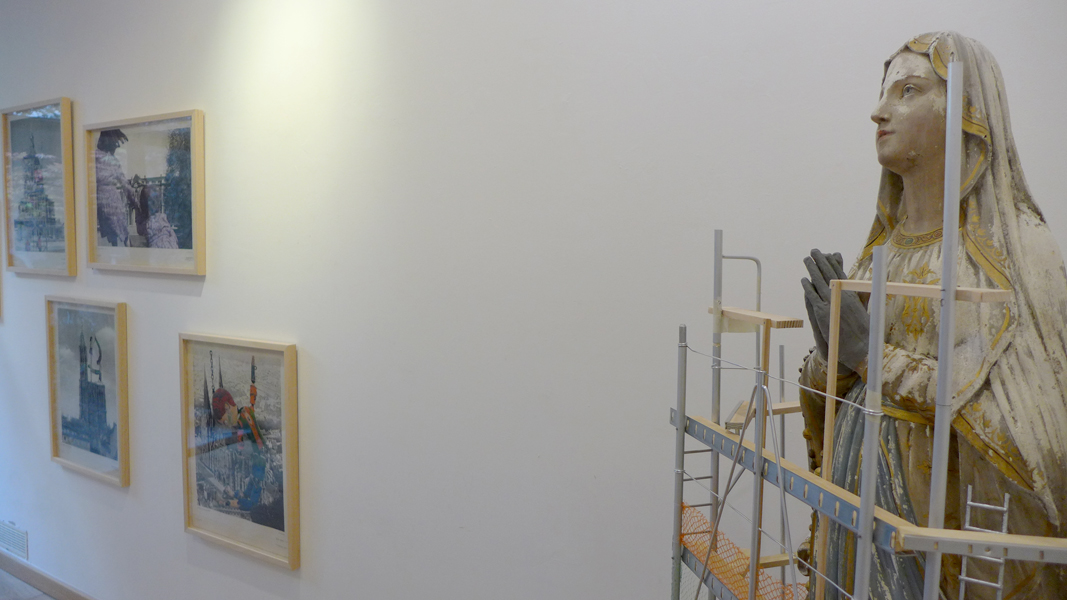 Cathédrale: statue of a virgen of the nineteenth century, scaffolding made in aluminium wood ans strings, Hight: 1,45m - 2017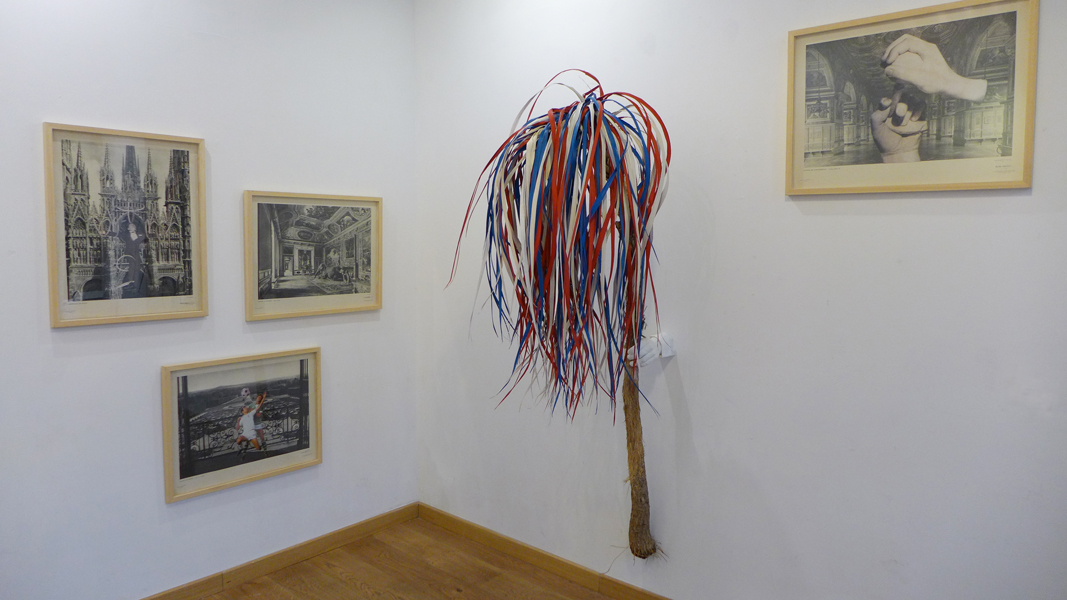 Flag: Dracaena dried, acrylic, molding and plaster drawing of a hand of man.2017 - Collages: Photogravure printing, collages and papers. 50cmx 65cm, 2016/2018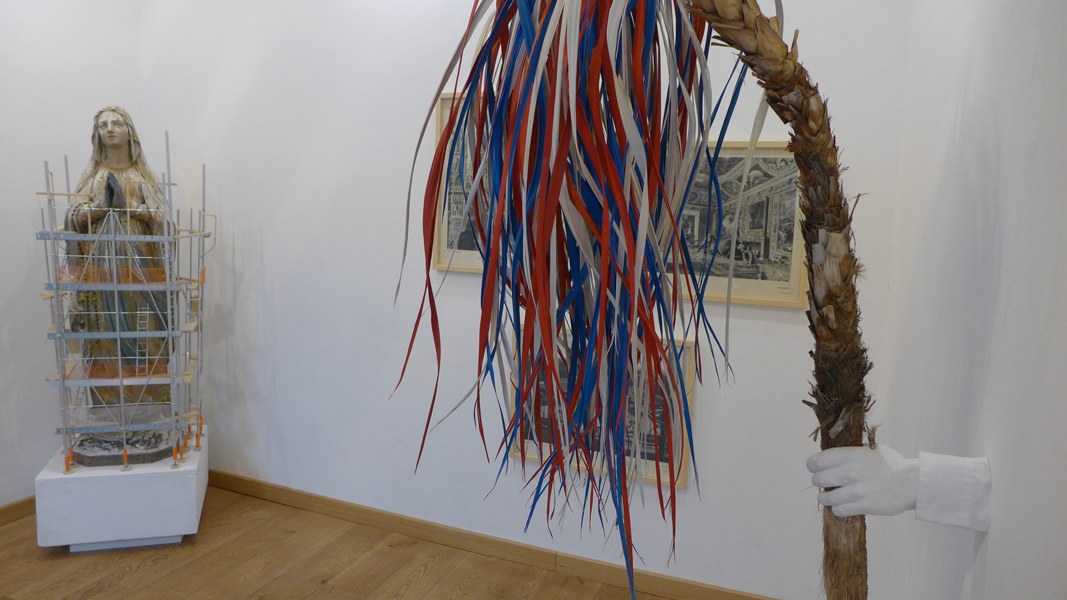 FLAG - This little palm tree, brandished and grasped by a muscular hand, no longer has its sap and is sluggish. Like an inanimate pompom, the leaves painted in blue,
white and red let imagine a flag without wind, as impotent face the human and environmental values ??embodied by the dead tree. Analogy to an authoritarian policy.
CATHÉDRALE -a scaffolding made of aluminum, wood, string, tulle, comes as a fortification framing the old molding of a virgin plaster. The differences of materials
and movements of the two arranged pieces, pronounce their offset temporality.
The scale almost human-scale disturbs the impact it creates on our own body. Here a woman standing like a cathedral under construction.
The renovation of this invalid Madonna questions the durability of things, ideas, their symbol and their materiality.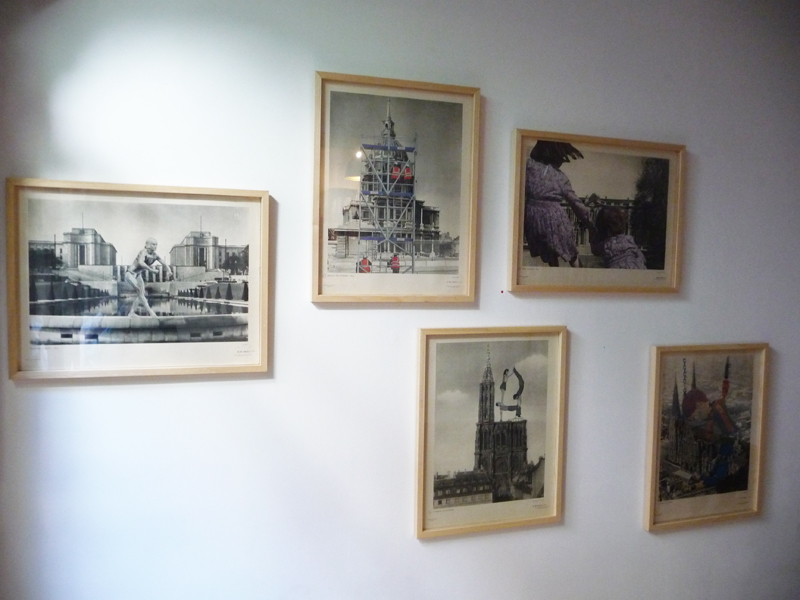 Collages: Pictures of French masterpieces made in 1949 for the national education. Images of a petrified museum heritage and a culture erected in all these historic buildings.
In these collages, movements and bodies revisit these constructions, as if to remind us that there is no form without existence.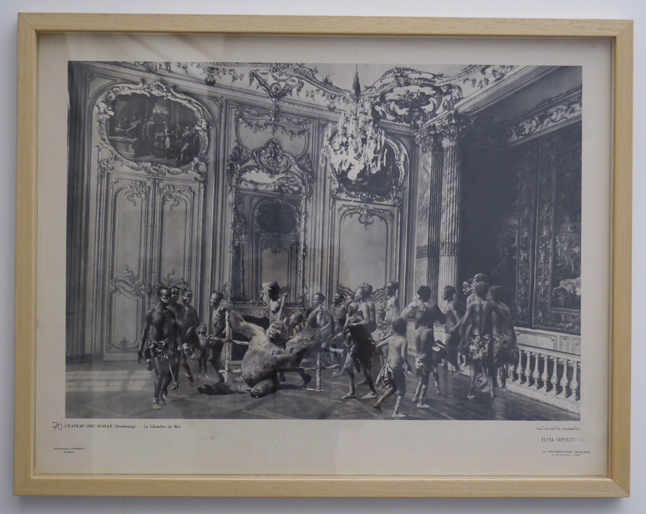 Château de Rohan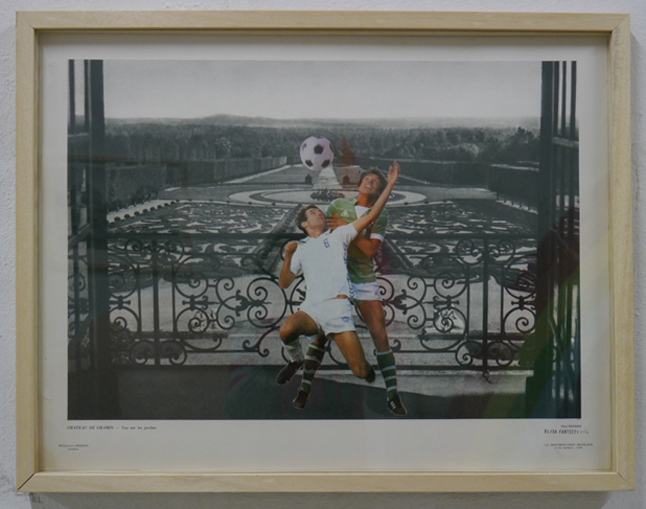 Château de Champs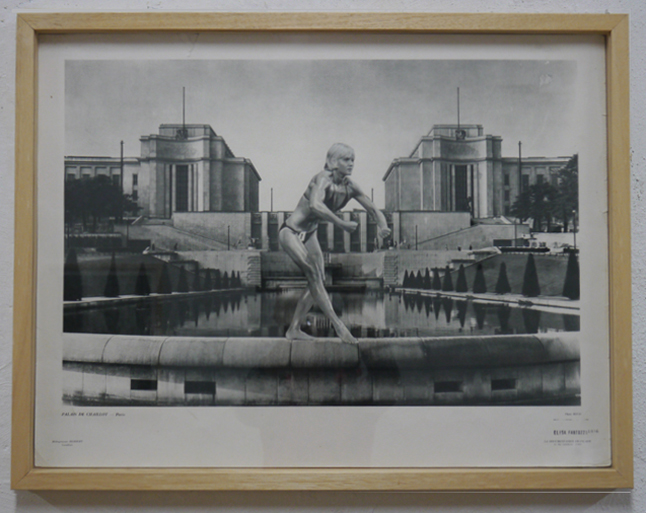 Palais de Chaillot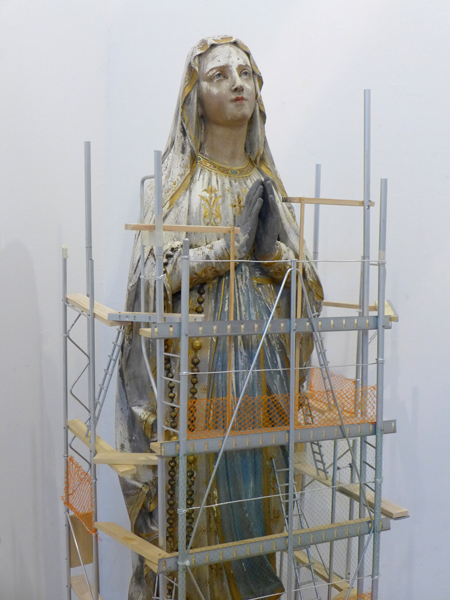 détail