Renaissance - Acquisition of the Faculty of Medicine Montpellier/Nîmes - 2020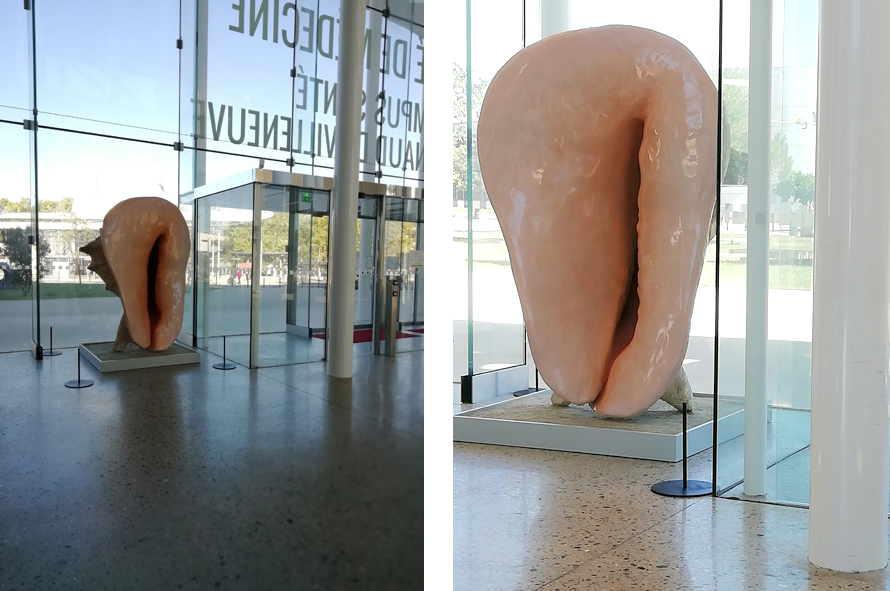 Renaissance, (or in Homage to François Rabelais) – Élisa Fantozzi 2009 Produced with the support of FRAC Occitanie Sculpture of a Strombus Gigas - Acrylic resin, silica and sand, acrylic paint and varnish, 2.50m x 1.60m x 1.50m.
Elisa Fantozzi was invited in 2009 by the FRAC L-R to the event "La dégelée Rabelais" dedicated to the work of François Rabelais (1483 – 1553). This sculpture of a giant shell made for the occasion is on the scale of the character of Gargantua described in 1534 in the eponymous novel by François Rabelais. This Stombus Gigas recalls both the ear through which Gargamelle gives birth to Gargantua and the discovery of the Pacific islands described by Christopher Columbus around forty years earlier, during the "Renaissance".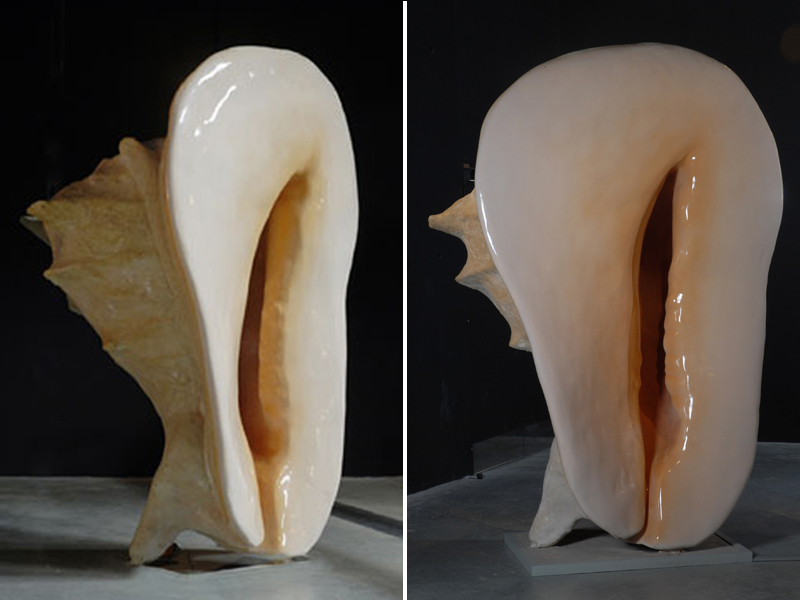 The Stone – Élisa Fantozzi 2020 - Diptych in cut plywood, acrylic paint, varnish, 1.85mx 2.63m.
This diptych is inspired by stone cutting in the Paleolithic period. The brain and the hand have always been intimately linked in the development of Homo faber. This surgical composition, exhibited here within the walls of the Faculty of Medicine, expresses all the complexity of the work of the material and the meticulousness of the work of the hand.