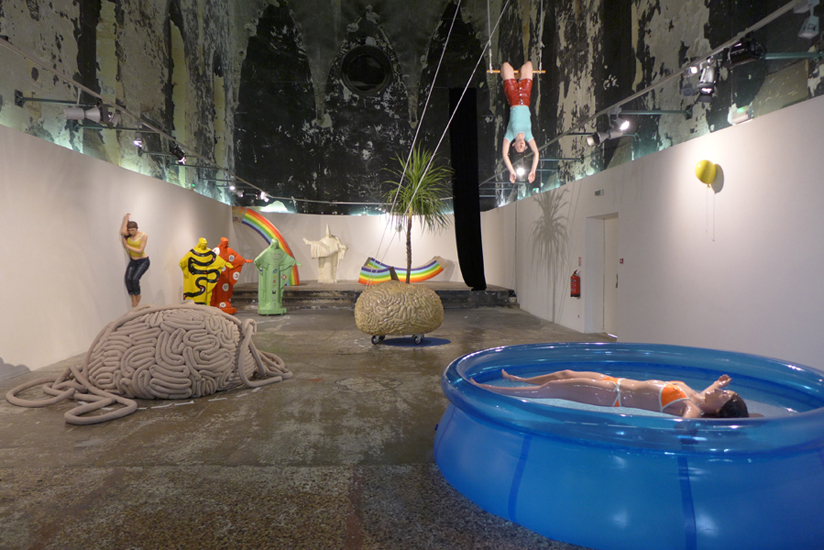 VOLUME% - installation, Chapelle du quartier Haut, Sète - 2013 - photo Paul-Marie Grangeon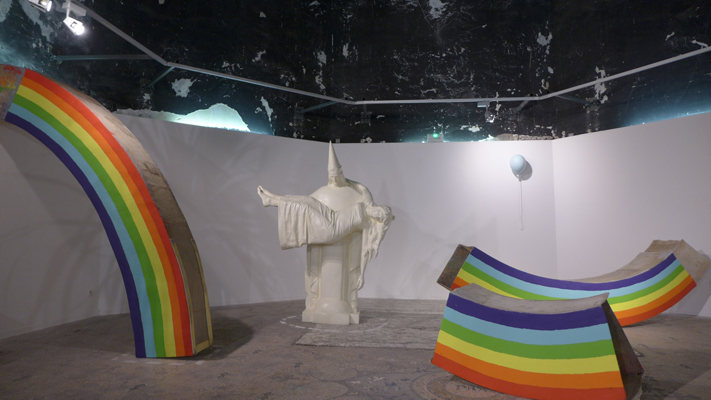 Respiration et Archi-sculpture + ballon - scultures en résine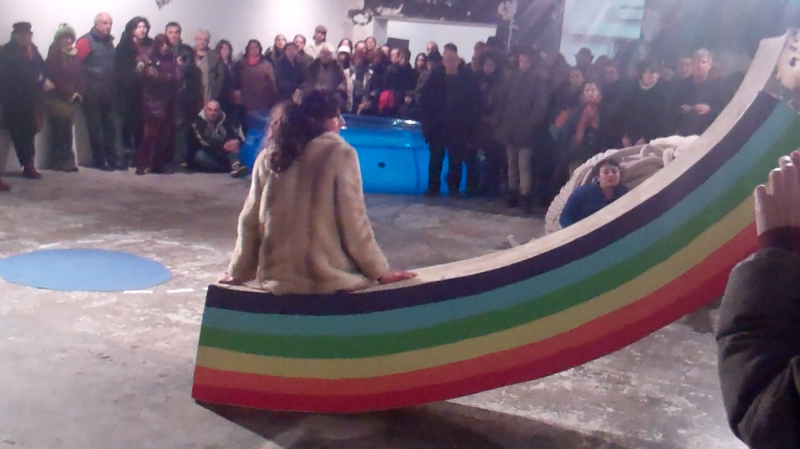 Capture d'écran de la vidéo de l'accrochage/vernissage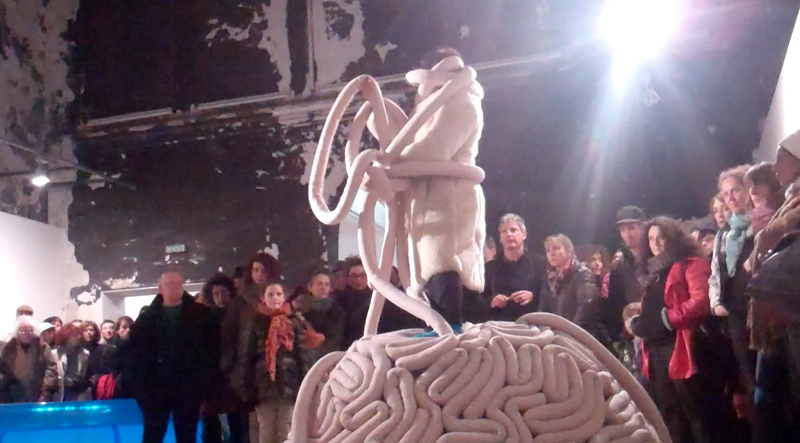 VOLUME % allows to see again(to revise) the codes of the openning and gives in representation the hanging of the exhibition. It is to give to see what what usually stays in the secret. The public finds himself immersed in an instant by the inauguration and the discovery of the installation in direct. VOLUME % is also a game(set,play) of equivalence in the space of the movement, of the sound, of the body, the objects, of the space and of the presence. I worked my sculptures in a spirit of interactivity and invited for this project the trio Space out, Time(Weather), Material(Subject) compound(made up) of Maxime Dupuis (cellist, performeur), Tom Gareil (vibraphone player, percussionist), Damien Fadat (flute, and traverse flute) and Ananda Montange dancer and choreographer. Video below

Involvement and in space of the exhibition VOLUME% of Elisa Fantozzi at the Chapelle du Quartier Haut of Sète,
Nov./Dec. 2013.
With Ananda Montange (danse, chant), Maxime Dupuis (cello, chant), Tom Gareil (vibraphone, chant), Damien Fadat (flûte, chant).
Under the caméra of Agnes Rosse and the régie of Hervé Villchenoux.
Thanks to the town of Sète.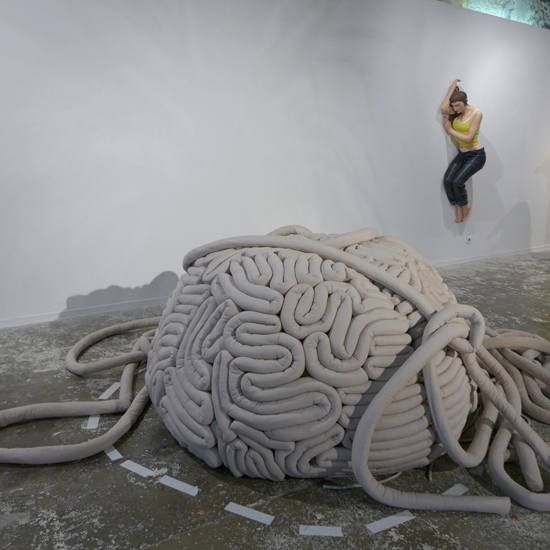 Cerveau pouf, sculpture en mousse, ouate et lycra - La sieste, sculpture en résine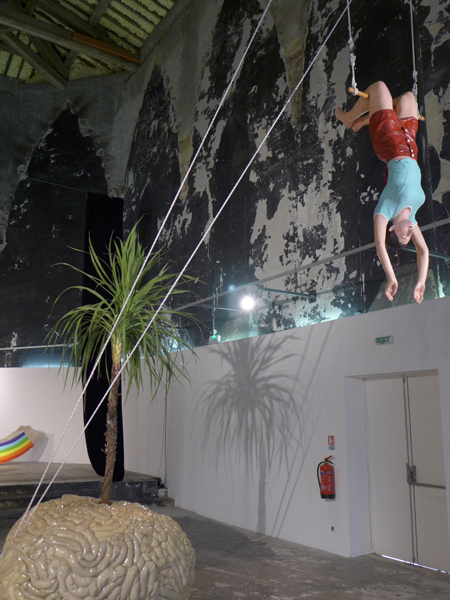 Le monde à l'envers - sculpture en résine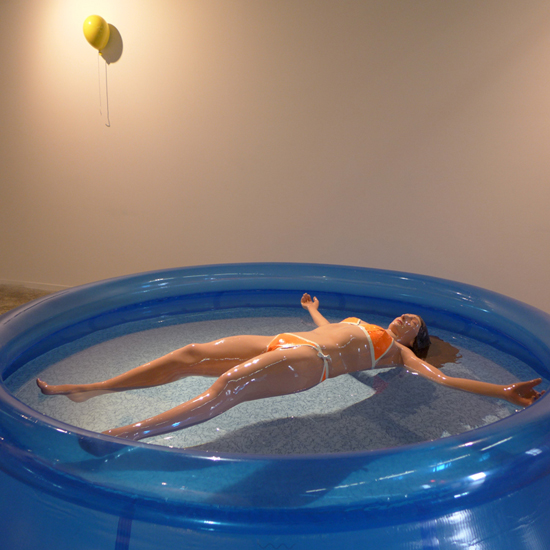 Aire - sculpture en résine